About Us
Damick Publications came into existence on May 17, 2016 with a motive to give a platform to the quality writing in India. Publishing has always been an easy way out to reach the mass readers, courtesy, increasing number of book publishers; but due to tough competition and fast pace of work the quality writing is seen to be ignored. We at Damick Publications ensure to provide a platform to a writer who deserves to be the best among the greatest. If you have the quality in your writing, we have the best platform to make it visible. If you have the zeal to be on top, we have the best elevator to take you there. If you have enthusiasm to be the leader of your field, we have an awesome team to equip you for that. Ink your dreams with us and get ready to become a bestselling author.
Chandra Kant Jaisansaria
(Founder & CEO)
Chandra Kant Jaisansaria is the author of the bestselling novel 'I Miss You Love'. His readers call him 'A crazy romantic author' whose talks are embellished with poetry. He is from Sardar Shahar, a small town in Rajasthan. He is devoted towards his responsibilities and diligent in managing his business. To add on to his professional career, he holds Post Graduate Diploma in Business Management, Post Graduate Degree in Management and Certificate in Planning and Entrepreneurship from IIPM (Delhi). According to him a business is a cocktail, the more flavours an individual adds to the business the more it flourishes. Be it his gym workout or his office working hours, he is always 100% charged to take up any challenge. With writing as his vigour, coffee stays as his weakness and so are the bikes. You can write to him at ckbansal@live.com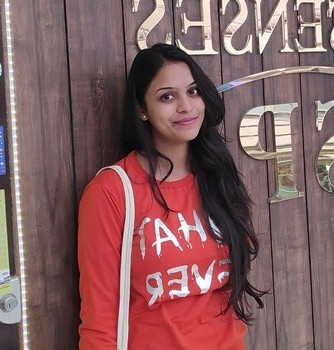 Damini Aggarwal
(Co-Founder & COO)
Damini Aggarwal is an Advocate by profession, poet and storyteller by passion. She always aims to fill this world with the words of love and happiness. A daughter of an Airman and a lady with courage, she is constantly working towards the betterment of society. Being COO, she takes care of every tits and bits of the publishing house and work as a constant reminder to accomplish the promised work in the best way possible. For her, life and challenges have an intriguing existence. So, if you also love challenges, you will love to work with her.