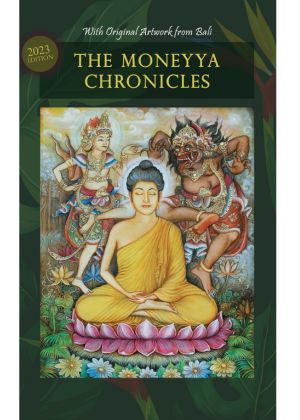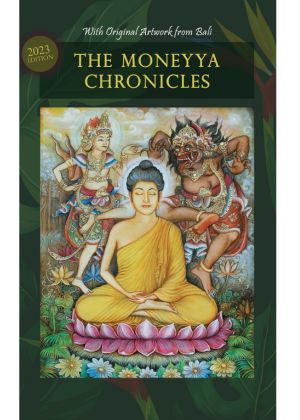 0% Off
In Stock
₹ 1100
M.R.P.: ₹1100
Your Save: ₹0
(Inclusive of all taxes)
---
About the Book
"The Moneyya Chronicles" begins at a time when the drums of the Vietnam War were beating loudly on America's shores, creating fear and confusion in the hearts of those who were soon to attain manhood. Through the mediums of poetry, prose and painting, Bhikkhu Moneyya explores questions that arose as a natural consequence of the times and describes the path that he chose to answer them, first as a freewheeling traveler, later as an ashram resident and finally as a Theravada Buddhist monk. Transcending the social and political dialectics of daily life, this is a journey of the mind and heart that will rouse, entertain and ultimately beckon the reader onto a path laid out some 2600 years ago, in a land where a good friend was more than just a friend but one who could help a seeker open his eyes to the hidden truth within.
---
---
Details
Title: The Moneyya Chronicles
ISBN: 978-81-955564-9-6
Format: Paperback
Date of Publication: 20 Feb, 2023
Language: English
Category: Poetry
---
| | |
| --- | --- |
| No. of Pages | 194 |
| Weight | 200 g |
| Dimensions | 5.5 x 1 x 8.5 IN |
No Review Yet!