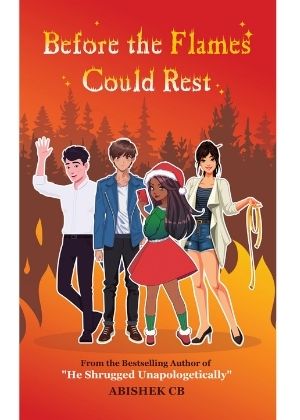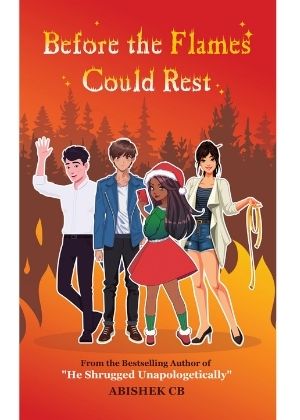 20% Off
In Stock
Few Piece Left
₹ 208
M.R.P.: ₹260
Your Save: ₹52
(Inclusive of all taxes)
---
About the Book
It's storytime, for children and their "grown-up!" I have got a tale for you. This is the story of four teens who are in their fourteens - in the unknown reaches of time. You can count on an awe-inspiring fantasy world that is beyond possible, the grace of the characters living in their unique way, and the newest adventure paths cross often. With new companions everywhere and new encounters every step of the way… Will our smartest heroes overcome the terrifying hurdles? Do our four heroes have any prophecy to complete? More magical battles are happening don't miss any of them.
Now, you might be wondering: what exactly will our four heroes do? The one thing that unites this fantasy novel is, of course, the tantalizing buildup of suspense. Suspense isn't a thing - it's a feeling that encompasses mystery, thriller, and even some blood magic. "Before the Flames Could Rest" will have you on the edge of your seat, heart-pounding, blood racing… all that adrenaline-y stuff.
Also, this narrative is told by an uncle who is a cool dude who loves his niece and nephew like a parent, relates to you as a brother and sister, and indulges you – a unique relationship! Along with his Niece (real) as Nephew (reel). If you want to be a "cool uncle," just read this book and share it with your nieces and nephews to earn the title.
Psst! "EYE-GRABBING GRAPHICS" are included in this book.
---
---
Details
Title: Before the Flames Could Rest
ISBN: 978-81-955564-4-1
Format: Paperback
Date of Publication: 01 Apr, 2022
Language: English
Category: Children's Books
---
| | |
| --- | --- |
| No. of Pages | 168 |
| Weight | 200 g |
| Dimensions | 5 x 1 x 8 IN |
No Review Yet!